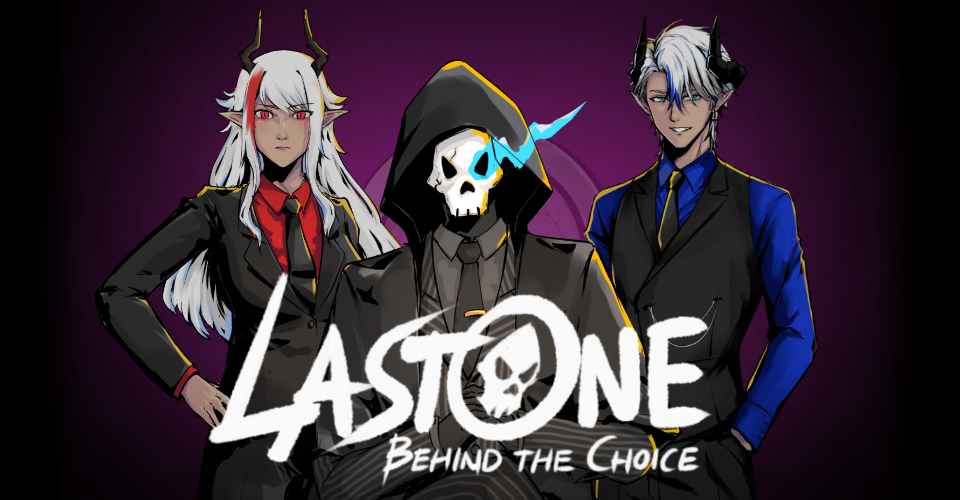 LastOne: Behind the Choice
[LastOne] Steam Page is Now Available!
---
Lastone: Behind the Choice now has a Steam page! Please follow and wishlist it to be notified when it will be released!
https://store.steampowered.com/app/1844990/Lastone_Behind_the_Choice/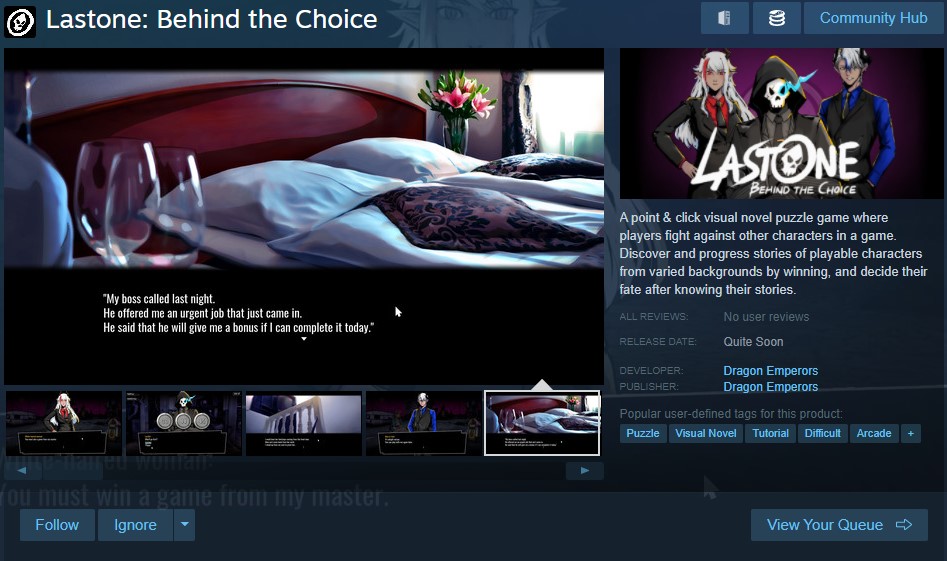 We're still tieing things up for the Steam release, such as improved stories and a better difficulty curve. But, it will be available quite soon.
Also, if you're planning to buy/donate to the itch.io store, you still may do so! Any amount of donation will get you a Steam key after donation, while other gifts depend on the amount of donation. To comply with Steam rules, there will be an adjustment to itch.io's minimum amount of donation after the Steam release. If you're still not sure, you can try the demo first! Don't worry, the demo will still be available after the Steam release.
------------------------------
Make sure to follow us on social media to not miss any important news!
Discord: Dragon Emperors Discord Server
Facebook: Dragon Emperors on Facebook
Twitter: @dragonemperorss
Newgrounds: Dragon Emperors on Newgrounds
Instagram: @emperors.dragon
Files
The LaSTOne [DEMO].zip
151 MB
Nov 27, 2021
Get LastOne: Behind the Choice