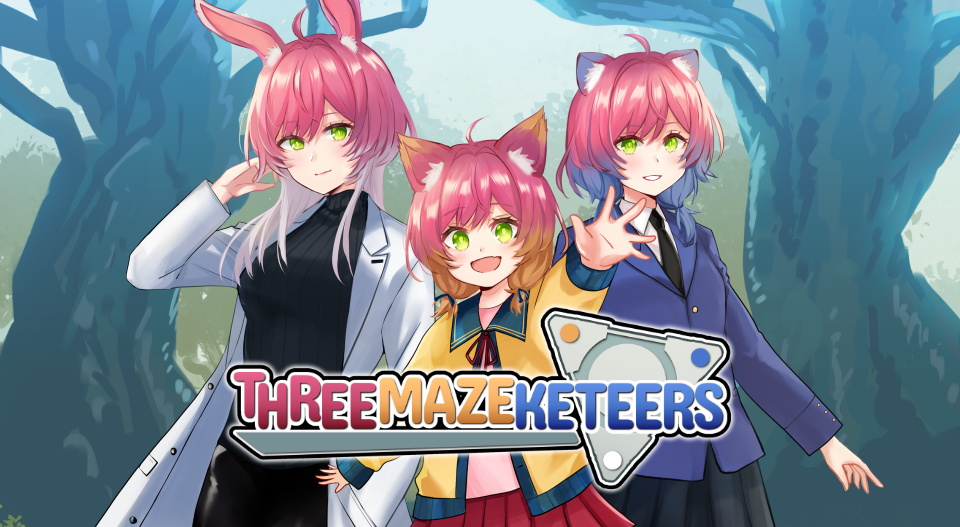 The Three Mazeketeers
Updated Demo and Playtest Continuation
---
Good day, everyone!
We've updated the demo based on the feedback we've gotten from the playtest session!
But the playtest session is still not done. We still need a whole lot more people for playtesting! If you're interested in helping and playing the game, please fill out this form!
If you have any questions about the playtest, please refer to this FAQ document. We are also open to answering any question related to the playtest that's not covered by the document.
Participants will get the full game for free and may qualify for other additional rewards!
Also, wishlist the game on Steam so you'll get notified when it's live.
---
Make sure to follow us on social media to not miss any important news!
Discord: Dragon Emperors Discord Server
Facebook: Dragon Emperors on Facebook
Twitter: @dragonemperorss
Newgrounds: Dragon Emperors on Newgrounds
Instagram: @emperors.dragon
Files
Three Mazeketeers Demo Version
138 MB
Mar 06, 2022
Get The Three Mazeketeers