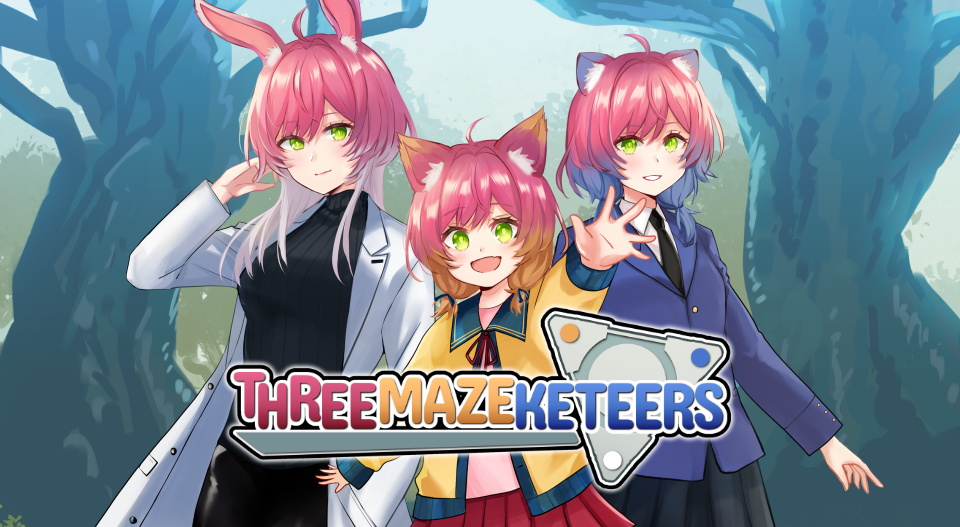 The Three Mazeketeers
Hello everyone!
Thank you for your patience. I know it has been so long since the last update for Three Mazeketeers. We were focusing on Lastone: Behind the Choice for the last couple of months.
But now, I'm here to bring you an update! Around 2-3 days from now, we'll be having a playtest session on our Discord server for Three Mazeketeers. The session will go on for a week with currently no limit for the number of participants. If you're curious, want to help us, or just want to do a playtest, we urge you to join our Discord server! We'll inform you of the detail there when the playtest starts. There will also be a prize roll for the lucky participants each day!
We'll be waiting for you there.
Thank you for your attention!
---
Make sure to follow us on social media to not miss any important news!
Discord: Dragon Emperors Discord Server
Facebook: Dragon Emperors on Facebook
Twitter: @dragonemperorss
Newgrounds: Dragon Emperors on Newgrounds
Instagram: @emperors.dragon
Get The Three Mazeketeers