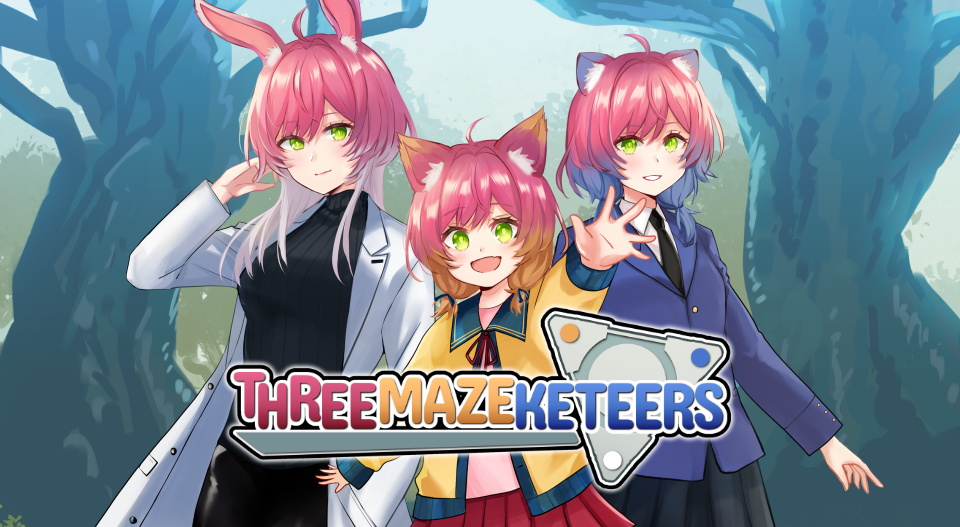 The Three Mazeketeers
[The Three Mazeketeers] Demo Version is Available Now!
---
The demo for The Three Mazeketeers is now available to be downloaded!
The Three Mazeketeers is an adventure game where a girl got summoned to another world, but the summoner accidentally brought two other versions of the girl from different timelines.
Help the girls do the task given to them by going through the maze by using their newly found powers!
Players will be able to change the forms of the main character, with each form carries its own unique abilities. Solve puzzles and get through the maze to help the Kingdom of Labyrinthia back to normal!
The demo version contains all the mechanics planned in the game, with each mechanic having its own level to test with.
---
We're aiming for the Steam release! If this game piqued your interest, consider giving it a review, spreading the news, subscribing to our social media accounts, or even donating through our Itch.io. Every little support counts!
---
Make sure to follow us on social media to not miss any important news!
Discord: Dragon Emperors Discord Server
Facebook: Dragon Emperors on Facebook
Twitter: @dragonemperorss
Newgrounds: Dragon Emperors on Newgrounds
Instagram: @emperors.dragon
Files
The Three Mazeketeers.zip
119 MB
Oct 15, 2021
Get The Three Mazeketeers