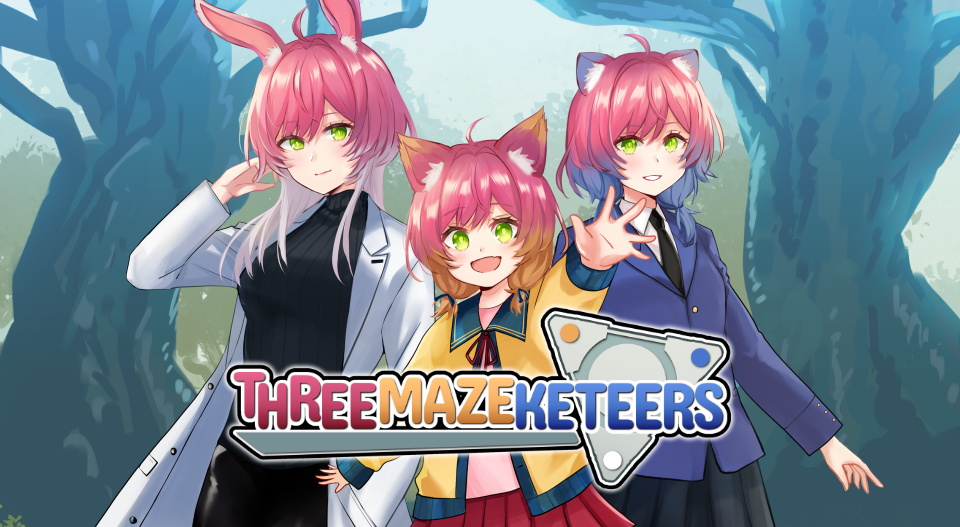 The Three Mazeketeers
The Prototype for The Three Mazeketeers is now Available to Try!
---
The Three Mazeketeers is an adventure game where a girl was summoned to another world, but the summoner accidentally brought two other versions of the girl from different timelines.
Help the girls do the task given to them by going through the maze by using their newly found powers!
We're trying a new game mechanic for a labyrinth game where players could change between forms, which also have different powers and different 'perspectives' of the world.
Do mind it's still a prototype, so we're still testing things out.
Thank you for trying!
---
Make sure to follow us on social media to not miss any important news!
Discord: Dragon Emperors Discord Server
Facebook: Dragon Emperors on Facebook
Twitter: @dragonemperorss
Newgrounds: Dragon Emperors on Newgrounds
Instagram: @emperors.dragon
Files
Labyrinth Prototype.zip
79 MB
Sep 29, 2021
Get The Three Mazeketeers