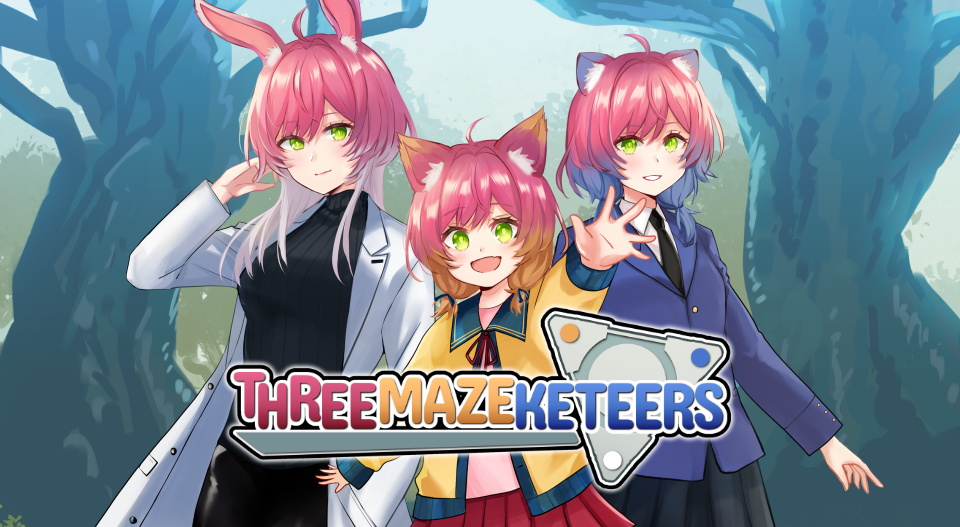 The Three Mazeketeers

A girl was summoned by a certain kingdom from a magical place to help the kingdom with a daunting task. But the summoner accidentally summoned three versions of the girl from different timelines to one body! Would they be able to finish the task?
Help these girls to finish the task by journeying through the labyrinth. Use different forms to see different perspectives and to tackle various challenges. What lies beyond the labyrinth?
Heads up! The game is still in development. Things might be buggy, looks unpolished, or too easy to solve. We're trying to show what will be in the game, and changes might happen later.

> 3 Forms to see the world differently
> Each form has its unique abilities to tackle different challenges
> First challenges will be simple, but the latter one will need the player to utilize all of the different forms
---(Planned Features)---
> Stages that integrates all the mechanics available in the game
> A full story of what happened in Labyrinthia
> Bonus/Hidden stages scattered around the levels
We've uploaded the Playtest version for anyone who wants to challenge the non-tutorial puzzles! If you do play it, consider filling out the survey after you feel like you're done https://bit.ly/3MZKTPS
This version is tied up with the Playtest Session we're having! Register here to get the Steam version.
For questions about the playtest, please refer to this document or ask us directly!
Here's a little animation of the girls dancing
If you found any bugs, please report them through the comments or our social media, thank you.
Any suggestion you might have for this game? Tell us down below
Interested in the development of our games or want to talk with the dev? Join our Discord!
Support Us!
Download
Click download now to get access to the following files:
Three Mazeketeers Playtest Version
139 MB
Three Mazeketeers Demo.zip
133 MB